Albertsons Stadium Seating Chart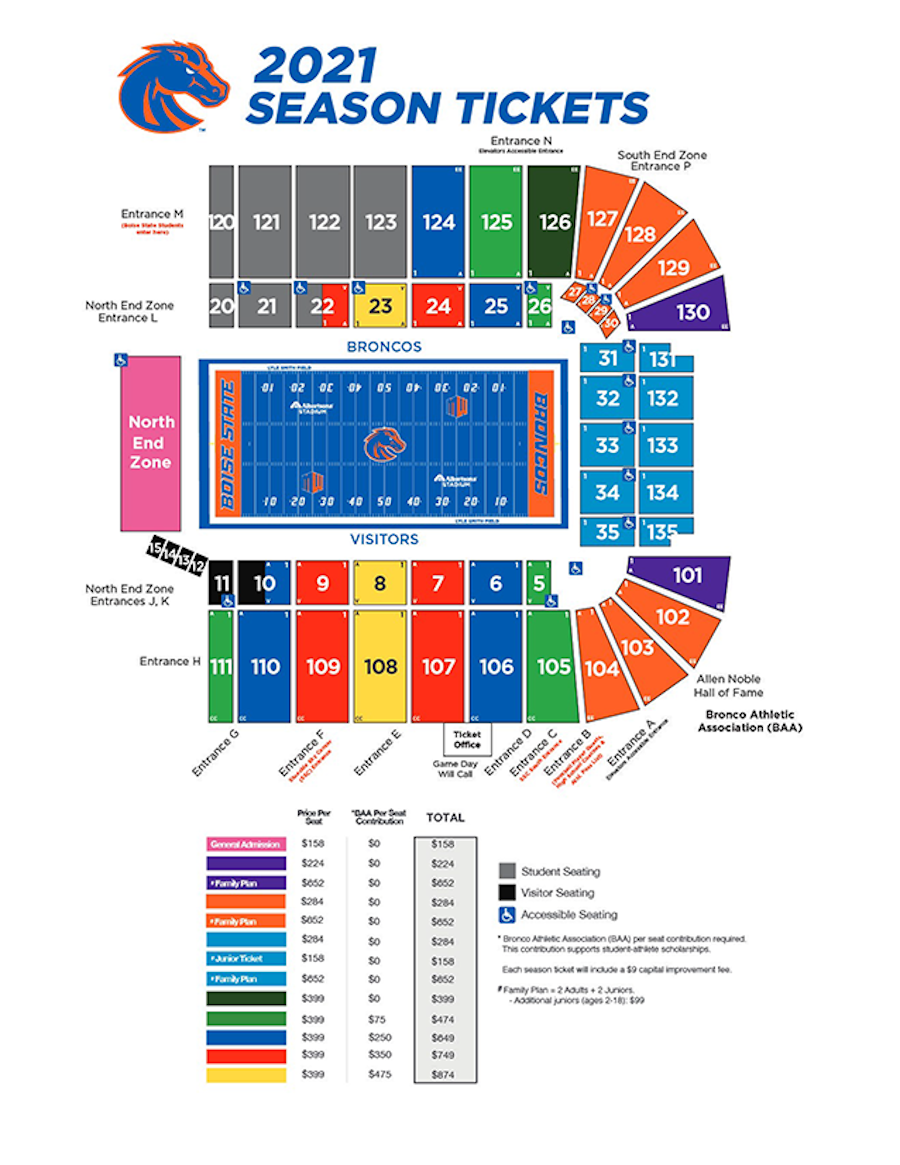 Albertsons Stadium has capacity for 36,387 fans. Of this space there is plenty of accessibility seating scattered around the arena as well as adjacent companion seats. Seating is further divided between seats for Boise State students, seats for visitors and guests on top of reserved accessibility seating.
Though tickets sell out fast, the stadium has been designed so that visitors have a great view of the stadium from every seat in the house. Best of all, there are concession stands and restrooms easily accessible around the stadium, so you can get the refreshments and relief you need throughout the game or event.
Check out the seating chart above to get an idea of where you'd like to sit.
NOTE: Albertsons Stadium may host events that require different seating arrangements. When you select your tickets, please check the seating chart map that is specific for your event.
You can book your ticket today and grab yourself the best seats available. Check out the Albertsons Stadium schedule to see all the exciting upcoming events.
For policies and authenticity guarantees regarding the tickets provided, please see the ticket information page.